The Red Notebook
Antoine Laurain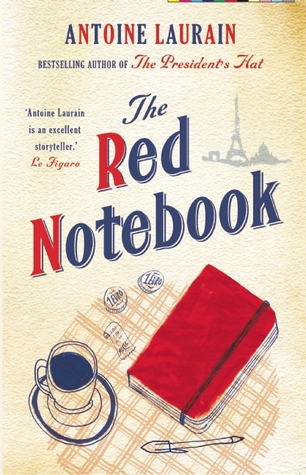 Laurent, a bookstore owner, is taking a walk one day when he comes across a purse. The wallet is missing so he has no way of knowing who the purse belongs to. Laurent finds a little red notebook filled with the owner's thoughts. He has to find this woman and meet her. After a bit of detective work he finds Laure, the owner, only to learn she is in the hospital after the mugging the lost her the purse.
The little french story is filled with whimsy and romance. The characters are well written and intriguing. The subtle way the plot is woven around the purse is romantic and surreal. The ending was perfect. The references to literary works was a neat addition to the story and added depth. Someone mentioned that the book was possibly being made into a film. I can definitely see the appeal for this. It has a serendipity feel to the story. The book was short, but well written and I enjoyed it.
I received this book free of charge from Goodreads in exchange for my honest review.