Not by Sight
Kate Breslin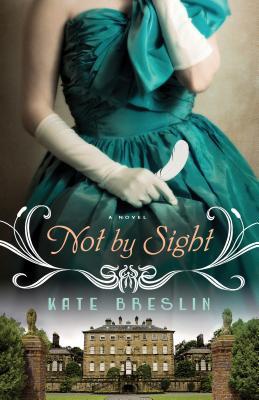 Britain is in the midst of WWI. Grace has a brother who has joined the fight and she wants him to come home. She naively thinks that if more men will join the war will be quickly over. So she crashes a party one night and hands out the white feathers to men she thinks are cowards. One man in particular is her focus. Her actions land her in trouble with her father and soon she finds herself working in the country helping with war efforts. What she finds there will change her life and that of her entire family.
I've been wanting to read this book since I first heard of it. Thankfully it more than lived up to the hype. The book captured my attention from the very first chapter. The characters were complex and well defined. The descriptions were vivid and allowed me to "see" the story. The author was able to take a story during a dark period in history and add some beautiful elements to it. The plot was both complicated and yet easy to follow. I thoroughly enjoyed the suspense and twists the author used to guide the plot. I enjoyed the friendships and the elements of faith that the author wove into the story. This is definitely an author that will be added to my favorites list. I look forward to her next book.
I received this book free of charge in exchange for my honest review.