Shadows of Ladenbrooke Manor
Melanie Dobson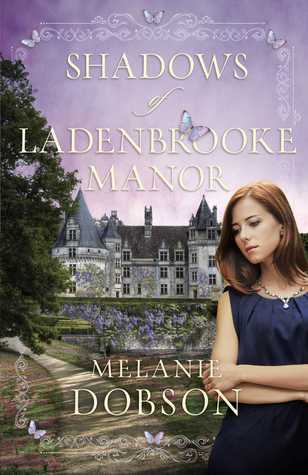 Libby has always been just a little bit different. Her parents can't figure her out or keep her under control. So when she ends up pregnant a world of secrets is unleashed on the little family cottage. Years later, Heather, her sister returns to put the cottage on the market and hopefully find out what happened to her family.
This book was unique and the style was unlike anything I've read before. It took me several chapters to get engaged with the story and the characters. But once the story got started it was interesting. The characters seemed to fit the typical English stereotypes. The plot jumped back and forth between several points of view. It was mysterious and thought provoking. The story was plot driven so while I didn't feel connected with any of the characters, I liked it. I will definitely check out more by this author.
I received this book free of charge from Litfuse Publicity in exchange for my honest review.