Among The Fair Magnolias
Four Southern Love Stories
Tamera Alexander, Shelley Gray, Dorothy Love, Elizabeth Musser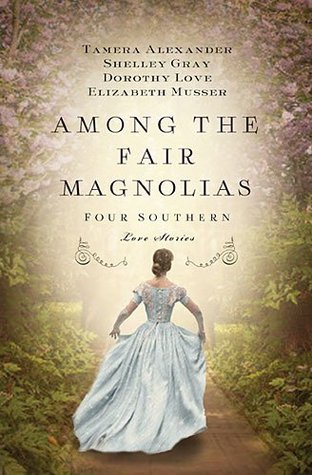 Each of the four stories are connected by their location and time period. Each one is set in the south during or close to the Civil War. The women in each story must overcome obstacles to have the men they love. Each author captured the essence of the time period.
I enjoyed each of these stories and found some new authors to check out. The one author I was familiar with took a secondary character from one of her previous books and wrote a love story for her. It was really fun to go back and visit them again. It made me want to read other books by the other authors to see if they did this as well. Rich stories that really showcase each author's writing style and the history for that time period.
I received this book free of charge from Litfuse Publicity in exchange for my honest review.