In Good Company
A Class of Their Own Book 2
Jen Turano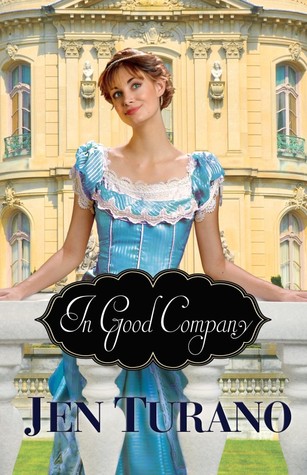 Millie doesn't mean to get fired - again and again. Her employers just don't understand her nanny methods. But despite her lack of work she refuses to work for Everett Mulberry. He hurt her feelings when he refused her a job earlier and now she won't have anything to do with him. Everett is in desperate need of another nanny after yet another one walked out on him. He is a bachelor that suddenly became the guardian for wild three children and is now willing to beg Millie to work for him. If the two can survive it just might be the best thing that ever happened to them.
I started laughing during the first chapter and laughed my way through this entire book. Millie was a hilarious character. I really enjoyed the first book in the series and this one was even better. The plot was well laid out and set the scene for the two main characters. But the children played a huge part in the book as well and were fun to read about. The author also did a great job of setting up the character for the next book in the series that will come out some time next year. I am eagerly waiting to read that one. On a side note - the author had Millie love new words and sprinkled them throughout the book. I love unusual words, so this was a fun little addition for me.
I received this book free of charge from Book Club Network and Bethany house in exchange for my honest review.