Wedded for His Royal Duty
The Princes of Xaviera Book 2
Susan Meier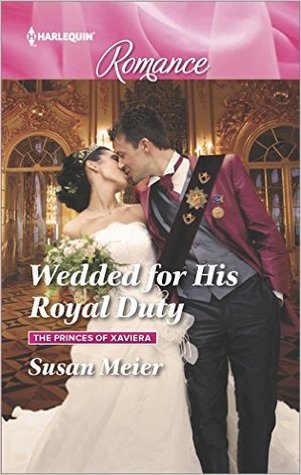 Alex Sanchos is the spare prince for Xaviera. So he spends his time chasing women and gambling. Not that he has to chase, he has no problem just choosing from the swarm of women that are attached to his wealth, good looks, and princely title. So when he's forced to marry the woman that was originally intended for his older brother, he's not exactly happy. After meeting Eva, a future queen, he decides that he'll go alone with the mandate - for now.
This was a sweet story, that was surprisingly clean. I liked the whole reason for their forced marriage, but parts of it felt forced or unrealistic. I also wished that more time was given to their relationship instead of the rushed part at the end. But overall, this was a fun story to read and I am interested in checking out more books by this author.
I received this book free of charge from NetGalley in exchange for my honest review.