Missing
The Nikki Boyd Files #2
Lisa Harris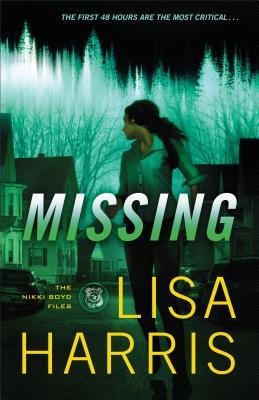 Nikki doesn't usually deal with homicide unless the person she's looking for turns up dead. But this is a double homicide with two people missing. From the very beginning this case doesn't make any sense. The dead guys aren't the typical home invaders. The police can't figure out why the couple who owns the home are missing, since both home invaders are dead. Then the bodies start piling up and the few things the detectives know aren't adding up.
This was a super fast-paced plot. It's a mystery with lots of suspense, or maybe a suspense with a mystery thrown in. Either way, it's a very entertaining read that pulls in faith and a little bit of romance. The author also weaves in the importance of family, deals with grief, and adds to the romantic story from the first book that is simmering in the background. This series is all about the detective Nikki and her story, but it pulls in a different case for each book. So while each book can definitely be read as a stand-alone, it would be more complete if the first book is read first. I love this author's writing style and how authentic it is. The plot pulls the reader in and grabs them. Overall, this was a great book and I look forward to reading the next one in the series.
I received this book free of charge from Revell Reads in exchange for my honest review.