Land of Silence
Tessa Afshar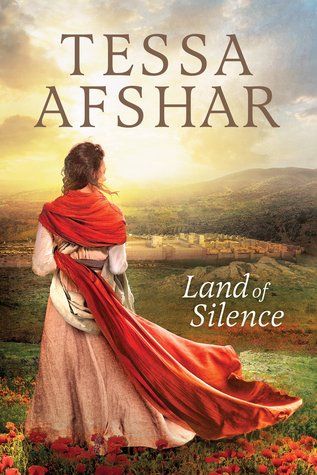 Elianna's past is marked with tragedy and sorrow. She makes the ultimate sacrifice to save the life of her fiance, but looses him in the process. Now she's years into a debilitating disease the robs her of strength and human contact. She's tried every doctor and has almost completely exhausted her resources. Her last hope is this strange man reported to heal people. Elianna knows that she is unclean. But if she can just touch Him, she hopes that she'll be relieved of her physical burden.
Afshar is a gifted writer. She takes a character from the Bible and weaves a story that captivates and enthralls the reader. The reader will be drawn in to the story and will come away with not only a deeper understanding of Jewish history and customs, but with a sense of the love the Savior has for His children. I'm not usually a fan of Biblical fiction, but this author is definitely an exception. I think even readers who tend to not enjoy Christian fiction would enjoy this novel for it's historical depth and expert story telling. Overall, this was an amazing book that I will be sharing with friends and would highly recommend.
I received this book free of charge from Tyndale in exchange for my honest review.