Web of Secrets
Agents Under Fire Book 3
Susan Sleeman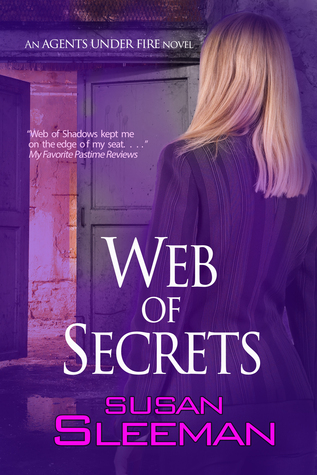 FBI agent Becca is buried in a credit card investigation when she hears a name that sends chills down her spine. She's been hunting and investigating a man who goes by the name of van Gogh for years. It's been strictly off the books, during her free time. But now that he's killing again, she's being pulled in as a resource due to her intimate knowledge. What Conner, the lead Detective, doesn't realize is that Becca has a personal connection. Now van Gogh is after Becca and Conner must race to discover his identity before he adds another victim to his list.
As usual, this was a fast paced, high suspense drama that kept me on the edge of my seat the entire book. I loved how the author was able to throw in the sweetness of romance and the calmness of faith during such an intense plot of murder and stalking. She really brings the characters to life and makes them lovable, entertaining, or creepy as the need arises. While this book is in a series, I think it could be read as a stand-alone. I would highly recommend reading the other books first though. They are well worth it. Overall, this is a wonderfully dramatic story that will leave you wanting more.
I received this book free of charge from NetGalley in exchange for my honest review.