Murder Comes by Mail
Hidden Springs Mystery Book 2
A. H. Gabhart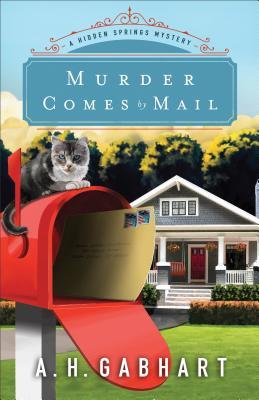 Deputy Michael is driving the bus for a bunch of elderly ladies when he spots a man about to jump off a bridge. When he saves the man, the man whisper to Michael that he'll be sorry that he saved him. Bodies begin to pile up and all evidence points to either the jumper or Michael. Michael is then in a rush to clear his name.
This book is the second in the series, but I believe would work as a stand-alone. Although I would highly recommend getting to know the characters in book one first. The author does an outstanding job of pulling the small town feel into the story and bringing it alive. The characters are authentic and entertaining. There are several secondary characters that I would love to get to know in real life. The clues are not easily solved, which was a plus for me. The story has a element of faith, lots of fun loving characters, and a nice cozy murder mystery which combined made for a very pleasurable experience. I would recommend this book if you love Christian fiction, murder mysteries, or small town novels.
I received this book free of charge from The Suspense Zone in exchange for my honest review.