The Rails to Love Romance Collection
Amanda Cabot, Kim Sawyer, Diana Brandmeyer, Lisa Carter,
Ramona Cecil, Lynn Coleman, Susanne Dietze, Connie Stevens, Liz Tolsma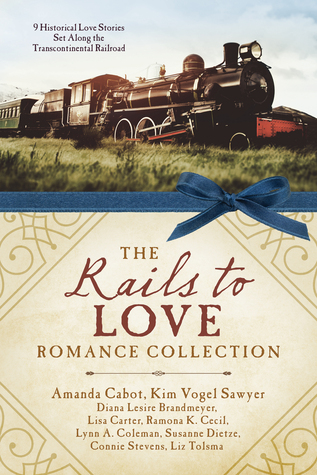 Nine couples meet on or near the railroad and encounter drama, danger, and heartache. But their faith in God and each other will pull them through and bless them with a beautiful love story on the rails. Each story is written by a different author and is tied together by the theme, romance, and faith. Each author brings her writing style and her faith in God to the story to create a rich set of novellas that will be enjoyable for readers.

I enjoyed these stories. As with any collection, there are always favorites. But I liked all of them. The authors did a great job of creating tension and character depth in a short time. Several of these authors are new to me and I look forward to reading more of their books. I would recommend this book to anyone who enjoys clean romance, a bit of suspense, and a story woven together by faith. This would also make an excellent gift for the Christian fiction reader on your list.
I received a copy of this book from the publisher. All thoughts expressed are my own.