Until Then
Cornerstone #2
Krista Noorman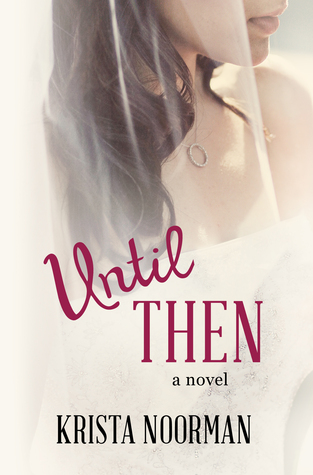 Michelle doesn't have the best home life. So when her grandparents force her to attend a Christian college in hopes of "saving" her, she's not impressed. Michelle's experiences with Christians so far has not been good. But when she arrives she finds friends that make the experience a little easier than she'd anticipated.
The book begins in college so has a definite YA feel. It spans quite a bit of time, ending when the main character is a middle age adult. The story reads a bit like a saga because it deals with family drama and spans such a length of time. The author wove Christian elements into the story and made the situations realistic and authentic. There is some elements that might make this a more adult book such as references to substance abuse, depression, sex, and family neglect. But the author handled it discreetly and left the story still feeling "clean". Overall, this would be a good book for anyone who enjoys redemption stories, clean romance, or YA novels.
I received this book free of charge in exchange for my honest review.

There is a give-away for this book. So if this sounds like a book you would enjoy, follow the link below.