Come to the Family Table
Ted and Amy Cunningham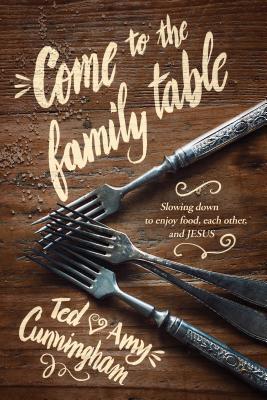 Family meals aren't just sitting at the table with family members eating a meal. It's about connecting, learning, enjoying, and sharing. The authors have divided the book up in to two parts. The first part is all about the family. Weaving faith throughout each topic, the authors talk about bonding with your family over a shared meal, enhancing and encouraging good memories, and connecting to bring the family closer to each other and God. The second part is about bringing others to the family table and how to make them feel not only included, but to share with them the beautiful blessing of Jesus.

This was a rich, fulfilling, and heartwarming book to read. I was encouraged and inspired. The personal stories and testimonies added to the warmth in the writing style. There are recipes, helpful suggestions, and prayers with almost every chapter. I enjoyed the uplifting, faith filled approach and look forward to implementing a few things I learned in the book. I would recommend this book to anyone who wants to enrich their family meal times with a faith based book.
I received this book free of charge from BookLook Bloggers in exchange for my honest review.