The Christmas Blessing
Melody Carlson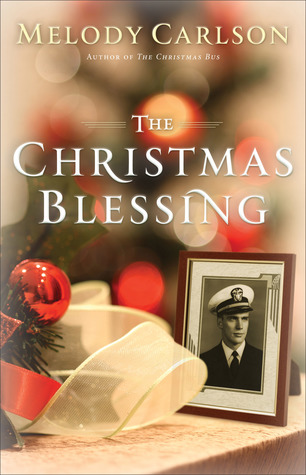 "Amelia Richards blinked back tears of hopelessness as she pressed the lid of her over-packed suitcase closed."
My review is here.
Now it's your turn!
Grab the book nearest to you and leave a comment with the first line and then head over to see what First Lines these friends are sharing today:
If you would like to host First Line Fridays on your blog, contact
Carrie at Reading is my SuperPower, Rachel @ BookwormMama, Beth @ FaithfullyBookish, or Sydney @SingingLibrarianBooks.