The Christmas Blessing
Melody Carlson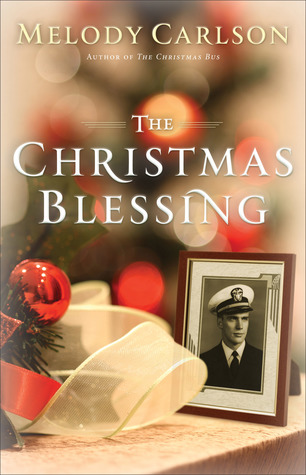 Amelia receives the news that her fiance was killed in action. She's pregnant and has no where to go. It was a whirlwind romance and now she's left alone with a small baby. She makes the difficult decision to go find her son's grandparents. They don't know that their son, James, fathered a child, but maybe they can accept Amelia and her baby.

This is a longer novella that is perfect for reading around the Christmas season. I was surprised several times at how the author twisted and wove the story. It was sweet, heartbreaking, and inspiring. The doctor and Amelia were great characters. I was not fond of the doctors wife and felt that she wasn't ever portrayed in a good light, although the author tried to make her "good" in the end. The story between Amelia and James was told in memories and I wanted a bit more to that so I could understand what prompted Amelia to make the decisions she did. But overall, it was a sweet story that fits perfectly with the season. I think anyone who enjoys an inspirational story that centers around the birth of Jesus and what the season is really all about, will love this book. It would also make an excellent Christmas gift.
I received a copy of this book. All thoughts expressed are my own.