Married til Monday
Chapel Springs Romance
Denise Hunter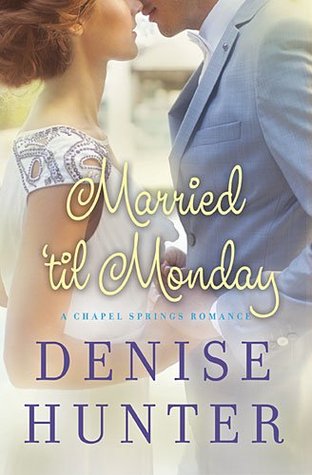 It's been three years since Ryan and Abby called it quits. The fighting had just been too much and Abby left. Now she's heading up to Maine for her parents anniversary party and her parents still think she's married to Ryan. Ryan takes advantage of the situation to catch a ride for the 3 day trip. He uses the excuse that he wants to visit her cousin who is dealing with a death in the family. But reality is that he hasn't stopped loving Abby and hopes for the chance to reconnect.
First, I love the cover. It's perfect for the book. But I also loved the story. The author has written some beautiful stories for this series, but I think this one is my favorite. The characters are flawed, but willing to work in their flaws. The message of forgiveness and faith are woven throughout the plot. I am sad to see the series end, but I'm looking forward to seeing what the author comes up with next.
I received this book free of charge from BookLook Blogger in exchange for my honest review.