Love Arrives in Pieces
Betsy St. Amant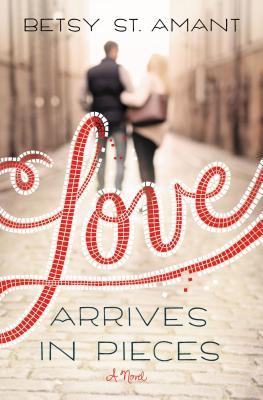 Stella feels broken. A former beauty queen who was married for her looks and dumped for another woman is back home in her small town of Bayou Bend. She's an interior decorator without a job. So when her interfering mother gets her the job of helping the head contractor restore the local theater she reluctantly takes it. But the first meeting with the contractor is a disaster. He's Chase Taylor, the man who broke her and her sister's heart and then left town. She needs the job too bad to quit, but she's not sure she can work with the man who betrayed her family.
I enjoyed this book. The interaction between the characters was fun and sometimes light-hearted. But the author also had them dealing with some heavier issues, such as forgiveness, self-esteem, and healing. The book doesn't mention that it is part of a series, but I'm glad I'd read her first book since it shed some light on the relationships between some of the family members. There wasn't really a plot to the book. It revolves around the relationship of the two main characters. It's light on romance and heavy on dealing with the issues that both of them faced.
I received this book free of charge from Litfuse Publicity in Exchange for my honest review.