Five Brides
Eva Marie Everson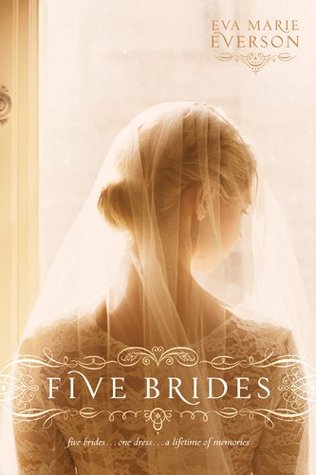 Five roommates from completely different parts of the world and walks of life, fall in love with the same dress. But not one of these lovely women has a man to marry. This book follows the story of all five women as they wade through love in the 1950s. It's a beautiful story of love amidst hardships and uncertainty. Each woman must decide what direction she wants her life to take and if she is going to allow the past to dictate the future.
I really enjoyed this author's writing style. It was unique. Instead of telling each story separately, the author tells the stories together since the women first came together as roommates. The word pictures helped place me in the city during the 50s and feel like I was experiencing their life with them. The romances were sweet, but not the primary focus of the story. This was a character driven story and the characters had depth and were each unique. I will definitely be reading more by this author.
I received this book free of charge from Tyndale in exchange for my honest review.