Top Favorite Children's Books for 2015
I couldn't resist putting together another list of my favorite children's books. I read (and read and re-read) these favorites to my children. We usually pick a book that will take us several nights (or weeks) to read. Then we'll pick some short favorites and settle in on the couch. I'll read the two or more short ones and then a chapter of our longer book each evening. Despite the fact that both of my kids can now read quite well themselves, we all enjoy this time each evening before bed.
We have a shelf that we keep the shorter favorites on that they choose from each night. Then the longer favorites have their own shelf. These are the ones that we enjoy sharing with others and the kids will pick to read to themselves.


So here are some ones that were added to our favorite shelf this year.
All of the rest of the books are in a random order. This book however is the top book that I read to the kids this year. A friend recommended it and we couldn't put it down. We ended up having a reading marathon one non-school day so we could reach the end. I've even hunted down copies to give away. It's just that good.
My son said I HAD to put this on the list. I was searching for books that I thought might interest him since he's taken to reading voraciously, like me. There isn't anything better than the classics, so I gave him this first one to read. As soon as he finished he told me that I had to read it too so we could discuss it. We now have most of the series and are looking for the rest.
Another classic that I loved as much as the kids did.
My kids love this book and have begged almost every adult who enters our house to read it. Each person adds their own voices, to the hilarity of the kids.
A childhood favorite of mine that was so fun to introduce to the kids. So technically I didn't read it for the first time this year. But it was a first for the kids so I'm counting it.
This book is teaching children about science while they think they are reading a story. I think I enjoyed it even more than the kids.
We absolutely loved this book. When I found out it was written by the same author as Pippi Longstocking I was excited to tell the kids it was the new release of a classic. Since we hadn't read Pippi we chose that book next. The kids thought it hilarious, I was not impressed. So you won't find it on my favorites list.
Sweet story and precious illustrations.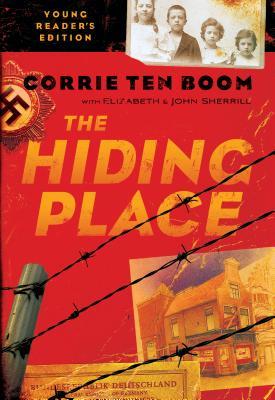 I'd read this book years ago, but this was the junior edition so I read it to the kids. It still has some difficult parts, but really opened their eyes to certain issues and created some amazing conversations.
I reviewed this book and thought it amazing. It's more for pre-teens so I haven't read it to the kids yet. But I will eventually since it really gets on their level when dealing with the bullying issues. There are two books that look at bullying from both sides of the story. This is the 2nd book. I reviewed the 1st book previously.
Love the illustrations.
All of the Berenstain books are favorites. We've read some of them apart. We recently got the cookbook that we are cooking our way through. This is a favorite with my daughter especially.
There are quite a few more that I could keep adding, but I'll spare you. If you truly want the long list, shoot me a message or leave a comment and I'll get that list to you.