Christmas Comes to Little Hickman Creek
Sharlene MacLaren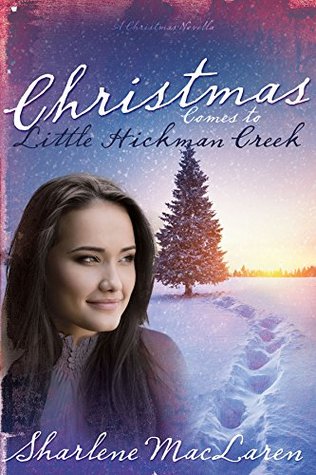 Sadie lost her husband at Christmas time two years ago. He was tragically killed in an accident and she hasn't recovered. She finds herself cut off from friends and suffering from depression. But friends and family won't let her slip away. There is also someone else who wants to see her smile again. Reed, a relatively new business owner in town has noticed Sadie and hopes that she won't hold on to her grief forever.
While the cover looks very YA to me, the writing was not at all. This is a sweet, Christian novella set during Christmas time about a young couple who fall in love. Because it's a novella there isn't a lot of back story or depth into the secondary characters. But the author did a great job of portraying the romance between the couple and weaving in the faith elements. While it wasn't a gripping story or filled with drama, it was nice to curl up with during the Christmas break and step back in time for a moment of sweet romance. It's a clean novella so it would also be suitable for the younger reader.
I received this book free of charge from BookClub Network in exchange for my honest review.