Lord, Have Mercy
Ellen Miller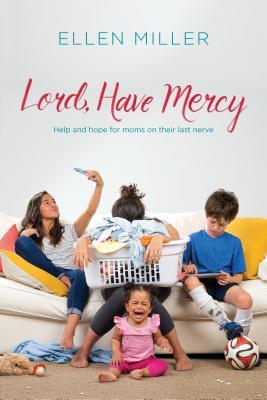 Just when we think we finally have mothering figured out, our kids change or get on our very last nerve. Motherhood can be the best thing that ever happened to you, filled with joy, blessings, and love. But it can also be painful, numbing, and heartbreaking. The author has written a book to be read in 90 days that helps moms laugh, be encouraged, and be strong. The book is intended to help you find humor, your faith, and a renewed faith in God. The author pulls stories, some from personal experience, to help bring across her point. Sprinkled throughout the book are sections on prayer and scripture reading that tie in with the previous few days.
The book was well written. The addition scriptures and thoughts on prayer were a bonus. The author definitely added some humor as I found myself laughing several times. But I had to wonder how many overwhelmed moms would keep reading after the first day. The book was nice, but it didn't grab me. It had some thoughts throughout, but I didn't feel encouraged or motivated to keep reading. I honestly don't think I would have finished the book if I wasn't writing a review. It's nice, but just not for me.
I received a copy of this book from Tyndale. All thoughts expressed are my own.