God Made the Sun/God Made the Moon
Mary Manz Simon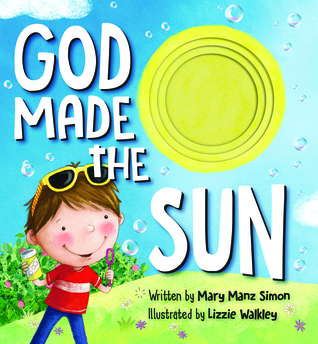 God Made the Sun and God Made the Moon are sweet board books that talk about how God made the sun and moon and all of the blessings that we get from these gifts. The books are small and designed to fit little hands. The font is large, making it easy to read. The vocabulary is perfect for the toddlers the books are designed for. The little sun and moon cut outs are a textural addition to the book that children will enjoy. The bright, colorful illustrations fit perfectly with the text and have lots of details to help tell the story and keep the young child captivated.

I really enjoyed sharing these books with a small friend. He loved turning the pages for me and feeling the sun and moon as we got to each one. We talked about the pictures and this opened up a conversation about all of the other wonderful things that God has made for us. The author kept the attention on God and the books end in such a way that they make the perfect bedtime story. I would definitely recommend these books for your small child or for a gift.
I received these books free of charge from First Look in exchange for my honest review.