God Bless Us Every One
Eva Marie Everson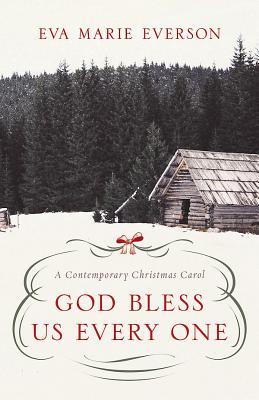 Charlie has just lost her teaching job at a prestigious school. So she makes the sudden decision to spend Thanksgiving and Christmas with Sis, the grandmother who raised her. But a childhood friend from her past and a family member who hurt her are waiting for her when she arrives to the small town. A Charles Dickens Christmas play will bring out thoughts and feelings that Charlie would rather stay buried. But sometimes facing your past is the very thing you need to face your future.
The author used the story to draw parallels to A Christmas Carol. Woven throughout the story were the themes of faith, forgiveness, redemption, and trust. The romance between the young couple was sweet, authentic, and clean. While on the surface, the story was short and light-hearted, there were some deeper elements that could make the reader contemplative. Overall, this was a fun little story that I'll read again closer to Christmas. I think it would make a great gift for someone who enjoys Christian fiction.
I received this book free of charge from Litfuse Publicity and NetGalley in exchange for my honest review.