Web of Shadows
Agents Under Fire Book 2
Susan Sleeman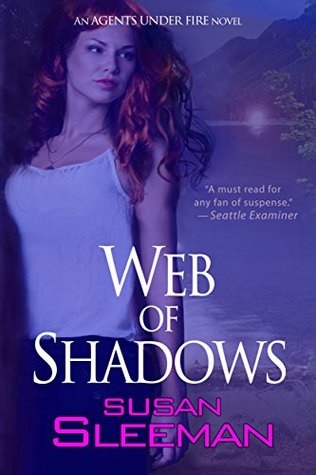 Nina Brandt, an FBI agent, loves her job. She has friends, a beautiful home, and a job she enjoys. But her past is about to hit her in both good and bad ways. When an ex-boyfriend asks for her help, she can't refuse. She still loves his little brother and wants to help. But she's hoping that they'll have very little contact. When a killer lets her know he intends to take her down, Nina decides that maybe having him close is a good thing.
This story started off with a bang and didn't let up. It was fast paced, gritty, and emotional. The characters were well fleshed out and the suspense was edge of your seat. I read the first book in the series, but definitely think this one could be read as a stand-alone. I have enjoyed both books in the series, but I think this one was my favorite. The female character was so authentic. This is a Christian book with some slight elements of faith. But it's more gritty than the typical Christian suspense. There is definitely some violence. It fit perfectly with the plot and the suspense, but readers who can't handle this might want to steer clear. Overall, this was a great story and I can't wait to read the next one in the series. I would definitely recommend it.
I received this book free of charge in exchange for my honest review.