The Berenstain Bears Easter Blessings
Mike Berenstain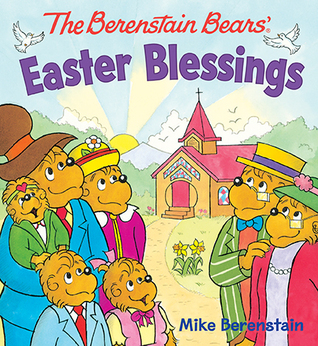 The Berenstain Bears learn all about blessings as they head to church. Mama and Papa Bear point out all of the things that God has given them.
Now toddlers can have their own Berenstain Bear books. This is a small board book is perfect for little toddler hands. The bright colors and illustrations will appeal to them as the parent reads all about Easter. Parents will appreciate the simple way that Easter is explained. This book would be great for families, preschools, or churches.
I received this book free of charge from First Look in exchange for my honest review.