Being Captain is Hard Work
A Captain No Beard Story
Carole P. Roman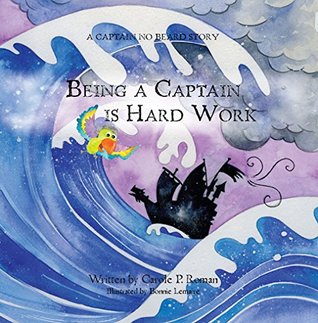 Captain No Beard is ready to take his ship and crew to Dew Rite Volcano. But he refuses to listen to the advice of his ship mates and runs into problems. He thinks he can handle everything himself and that he's the only one to listen to. After all, he is the captain. But he soon learns that it's wise to heed the council of others, especially those who are good at what they do.
Bright, colorful illustrations fill every page. The words are the right vocabulary for the intended age group and will entertain children who can read or enjoy being read to. The story has a message that is told within the story about listening and not being selfish. Parents will appreciate the fresh approach the story gives the message and children will enjoy the imaginative plot.
I received this book free of charge in exchange for my honest review.