Christmas at Carnton
Carnton #.5
Tamera Alexander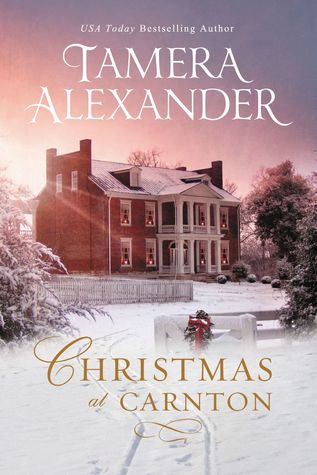 Aletta is war widow. She's trying to hold onto her home and raise her six-year old son. So when life forces her to take another job, she jumps at the chance to make some extra money. But she'll need the help of an injured Captain. He's staying at the Carnton Estate at the request of his boss while he waits on healing so he can return to the war.
This is the prequal to a series that will be coming in the future. This book wold work well as a stand-alone, since it doesn't leave the reader hanging. I wasn't even able to tell who the next book would feature. The characters were authentic and fit well together. My favorite was actually a minor character, a cook on the estate. The story was shorter, but sweet and fits perfectly with the Christmas season. I've read books by this author before and this book falls into her normal category of well written, thought provoking, faith themed, and had elements of romance. I enjoyed reading this start to the series and look forward to seeing what comes next.
I received a copy of this book from BookLook Bloggers. All thoughts expressed are my own.