From This Day Forward
Wedding Belles .5
Lauren Layne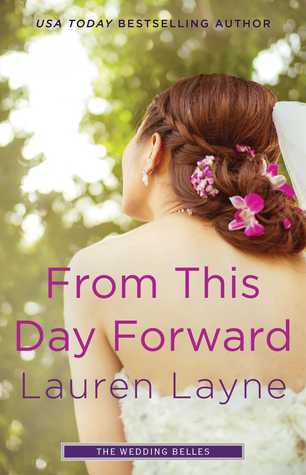 Leah's career as a wedding photographer is going great. But she when she has the opportunity of a lifetime she can't pass it up. When she realizes who she'll be working for, however, she almost wishes she had passed it up. Years ago she dated another photographer named Jason. But when he cheated on her and broke her heart, she vowed to never let him hurt her again. Now he's charming her and making her forget her vows. Can she trust him again?
This was a sweet, entertaining romance story. The author did a great job of drawing me in to the story and making the emotions of the characters authentic. Both characters were dealing with a lot of misunderstanding, but the romance, once they worked it out, was sweet. I read this on my ereader, so I'm not sure, but it felt like this was novella length. I thought the author did a great job of creating a plot with relatable characters and a bit of drama in the short space she had to work with. Overall, it was a fun story that I enjoyed and I look forward to reading more by this author.
I received this book free of charge from Simon and Schuster in exchange for my honest review.