The Color Code Bible
Thomas Nelson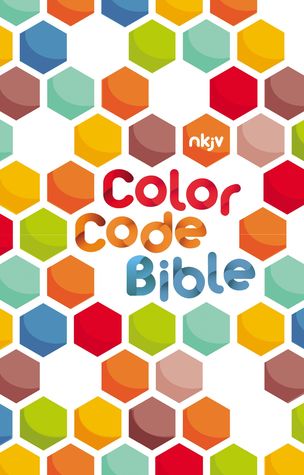 This Bible was created with the idea to show children some of the important texts and topics in the Bible. Thomas Nelson has taken a NKJV (New King James Version) Bible and color coded topics that will teach children important topics, such as Jesus, prayer, and heaven. There is a section that explains how the coding works and what each color stands for. There is also a study help section and some blank pages for journaling or writing down prayers. The Bible also includes a yearly reading guide, maps, and other information about the Bible or subjects that further study.
This is a well laid out, well designed Bible. My kids have enjoyed pouring over it and reading the studies. While this is clearly designed for children and even says so on the back description, I think this would also be an excellent book for the new Christian or interesting person who is just learning about the Bible and is unfamiliar with the basic knowledge. Overall, an excellent edition that is sure to appeal to all ages.
I received this book free of charge from BookLook Bloggers in exchange for my honest review.