Whispers in the Reading Room
Shelley Gray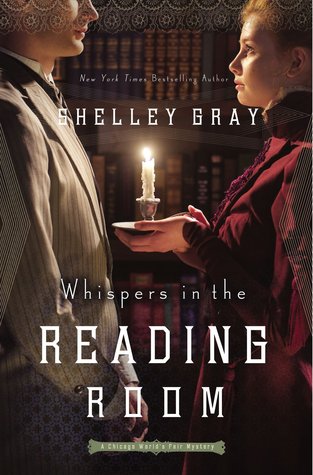 Lydia, a librarian, notices a man who frequents the library. He fascinates her and she can't keep from watching him. When her mystery guest, Sebastian, ends up rescuing her, she learns a little bit more about him. But Sebastian isn't exactly who he's pretending to be and in her quest to uncover answers Lydia places herself on a murder suspect list.

The cover was enticing and the premise of the plot was intriguing. But once I started the book I just couldn't stay engaged. The plot seemed well flushed out, but I couldn't connect with the characters. The story was a little dark and I couldn't relate to the romance part of the story as well. Overall, I think fans of mystery books might enjoy this story, but I couldn't like it no matter how hard I tried.
I received this book free of charge from Litfuse Publicity in exchange for my honest review.