The Reluctant Duchess
Sharon Cullen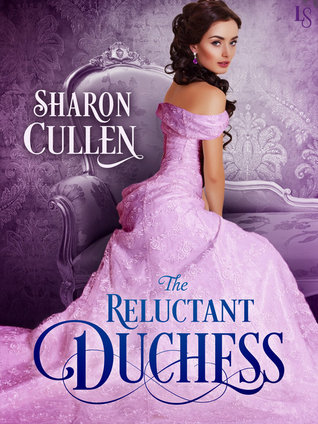 Lady Sara is the quiet wallflower, while her cousin. Meredith, is the belle of the ball with her dashing fiance, Ross. But when Meredith is murdered she retreats to the country to take care of her family as they deal with the loss. Two years later, Sara begins to get threatening letters. Not wanting to burden her family in their grief, she turns to Ross for help. Ross never noticed Sara next to her shining cousin Meredith. But after two years abroad, he's changed and now he's noticing how well Sara fits into his life.

This was a sweet, romantic regency story. The evil villain, if you will, was obvious fairly quickly. But the two main characters seemed to mesh well together and I enjoyed the little side stories. I was a little off put by the determination the female protagonist had to never marry. It seemed to go against the rest of the story. But overall, it was an entertaining story that I enjoyed reading.

I received this book free of charge from NetGalley in exchange for my honest review.