The Bronte Plot
Katherine Reay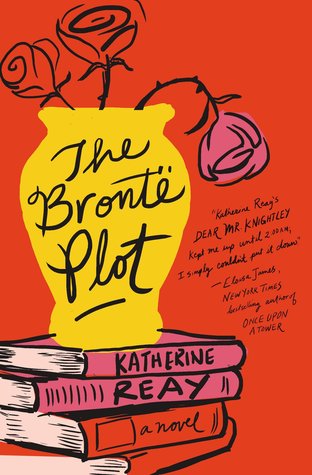 Lucy works for an interior designer, Sid, who specializes in purchasing rare or antique items for his buyers. Lucy helps run the shop and focuses on rare books. She's in love with James and feels that her life is going well. The one little blip is the absence of her father. He sends her a book every year on her birthday, but there is never a note. His stories started her on the path towards loving literature. But he spent time in prison as a con man and Lucy wonders how her past could affect her future. When one of her mistakes is reveled she loses her boyfriend and damages her relationship with Sid. When she is suddenly asked to go on a buying trip to England with a client she goes to find answers to her past, present, and future.
Part love story, part history lesson, and part reflective are the ways I'd describe this story. The plot, nor really the characters drive the story. It seems to be more about coming to grips with yourself and your life choices, about how your choices don't have to define you, and about how change can come with life lessons. The story wasn't overly romantic or faith based, although it was implied that the main characters were Christian. I enjoyed the story and the aspects of the classics. There were times that the line of thinking was foreign to me and the introspective style was a bit much. But overall, while this wasn't my favorite of her books, I did enjoy it and will very likely read it again.
I received this book free of charge from NetGalley in exchange for my honest review.