One Christmas Wish
Heart of the Rockies Book 2.5
Sara Richardson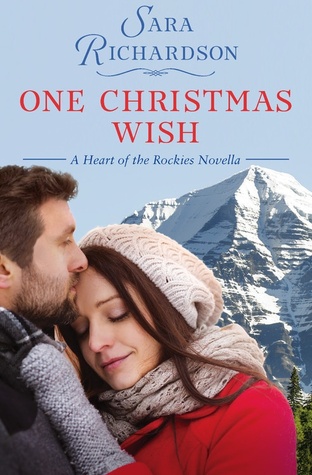 Julie was in an accident at fifteen that left her paralyzed. But that was years ago. She's ready to move out from underneath her smothering family. She's signed up to receive a assistance dog and is planning to leave after her brother's wedding. When Isaac, newly retired from the Navy, returns for the wedding she enlists his help in detaching herself from her family. But matters get sticky when she realizes the teenage love she had for him so many years ago has only gotten stronger.
This was a sweet story that was all about the romance. There was very little plot or drama involved. The ending was a given and the romance predictable. There were a couple of bedroom scenes, but they were done tastefully. I enjoyed the story, but felt like I was missing something. It wasn't until I was finished that I realized this novella was written to go in between books in a series. Having not read the previous books, I was left confused about several things that were mentioned. Overall, it was a sweet, romantic story. I would recommend reading the books that come before it first though.
I received this book free of charge from NetGalley in exchange for my honest review.