Murder at the Courthouse
A. H. Gabhart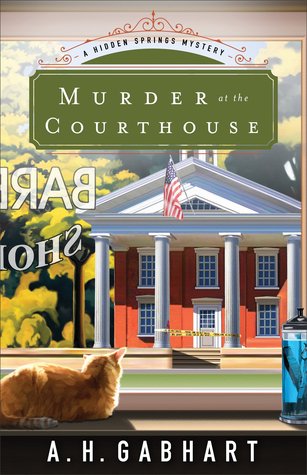 Michael had had enough of being a beat cop in a large city. The coldness and lack of caring had gotten to him. So he returned to his hometown of Hidden Springs where nothing happened. This was completely okay with Michael. But when a local finds a dead body on the court house steps it opens an investigation into something that will rock the entire town.
This was a cozy, small town mystery that really captured the essence of the locals and the slow paced feel of the town. I enjoyed the story and really enjoyed all of the quirky and diverse characters. I don't typically read cozy mysteries, so this was a nice change. I enjoyed the flow of the story and the way the plot was laid out. I will definitely be checking out the next on in the series when it comes out.
I received this book free of charge from Revell Reads in exchange for my honest review.