Four Secrets to a Forever Marriage
Marriage Tips From a Not So Perfect Husband
Michael Letney with Karen Hardin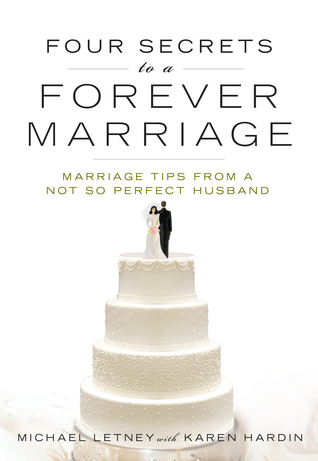 Marriage is difficult. Just look at the divorce statistics if you have any doubt. But what about the people who are on the other side of those statistics? What is their secret to staying married for so long? The author shares his secrets, mistakes, and triumphs with the reader as he share the four secrets that he's found to keeping that important relationship alive.
The author wove his personal story into the book while including lots of scripture. The style was entertaining to read and I didn't feel like I was being preached at. All of the "secrets" were clear and well laid out. It's great advice, told in an interesting way that would be invaluable to newlyweds and couples just engaged. It would make a wonderful gift.
I received this book free of charge from Worthy Publishing in exchange for my honest review.