Guardians of the Heart
Secrets of Sterling Street Book 1
Loree Lough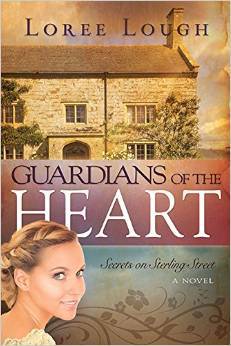 Nell needed a job and found one working for Asa at the inn he had inherited. But both of them are running from their past. Disaster sends Nell back to her family mine and Asa into despair. He doesn't feel like he can be the man that Nell needs in her life because of his past.

The story flowed well and it was a quick read. The characters were entertaining and relatable. The two main characters were distinct and fit well together. I enjoyed several of the secondary characters as well. This is the second book in the series, but can definitely be read as a stand alone. The author took a sweet romance and mixed drama, faith, and history into it.
I received this book free of charge from BookClub Network in exchange for my review.