A Tailor-Made Husband
Texas Grooms #9
Winnie Griggs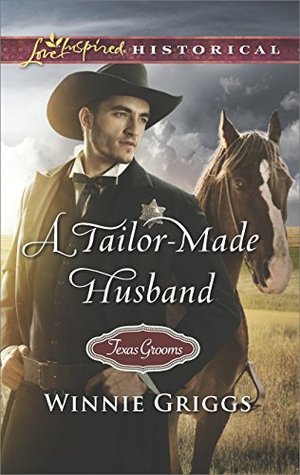 Hazel has come to a decision. She will stop hoping that sheriff Ward Gleason will fall in love with her. To accomplish this, she plans to close her failing dress shop and move to New York to help her aunt run her fashion business. But when Ward returns he brings something with him that may change everyone's plans.

This was a super fun story. I loved the growing romance between the two characters. The added suspense and drama that surrounded the story helped round out the plot and give it depth. The characters fit well with the time period and were entertaining. While this book is in a series and there were hints to previous romances, I didn't feel lost while reading the story. The author did a great job of creating a stand alone novel while enticing me to read the other books in the series. Will definitely be reading more by this author.
I received a copy of this book from NetGalley. All thoughts expressed are my own.