Max Lucado, a well know Christian writer, teamed up with several other authors to write some powerful prayers designed for specific people. Six little books targeting six different types of people, such as mothers, teachers, military, etc. Each little book contains 40 scriptures and prayers that will encourage and comfort. The hardcover books have beautifully designed covers and colored font making these perfect for gifts.
I loved the concept and layout of these books. They are small and compact, making them easy to slip into a purse or bag. Each prayer is accompanied by a scripture. The forward written by Lucado was heartfelt and inspirational. I look forward to giving these to my friends.
I was asked to write a little telling about the person(s) I intended to give the books to.
The Pocket Prayers for Teachers
by Max Lucado with Jennifer K. Hale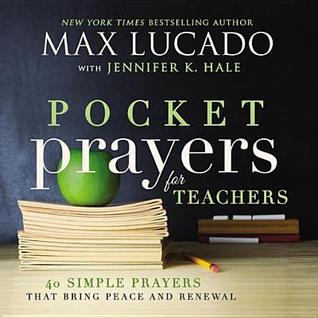 This book will be going to my daughter's teacher. Ms. J has been such a blessing to us. She's taught both of my children and they love her. Her love for God and for the children in her classroom shines through in everything she does. She's caring and considerate and her sweet nature makes her easy to work with. Our family has been blessed to have her in our lives and I thought of her as soon as I saw this book.
Pocket Prayers for Graduates
by Max Lucado with Andrea Lucado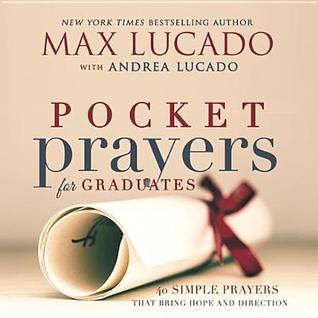 This book will be going to a sweet young girl that I've watched grow up. She's the daughter of a friend and it's been a pleasure to watch her grow in maturity and in her faith. I'm excited for her future and I know that she'll received a blessing from this book.
Pocket Prayers for Friends
by Max Lucado with Betsy St. Amant
One of my dearest friends will be receiving this book. She is a sister of the heart and I couldn't think of a better person to gift this to. She is going through some stress in her life and I'm hoping that this book can bring her serenity and peace.
Pocket Prayers for Moms
by Max Lucado with Andrea Lucado
Another sister of my heart will be receiving this book. She is a wonderful mother who puts her family above herself. She would do anything for them and has inspired me to be a better mother and person. I want her to have the rest and peace that these prayers could give her.