Last Chance Hero
A Place to Call Home Book 4
Cathleen Armstrong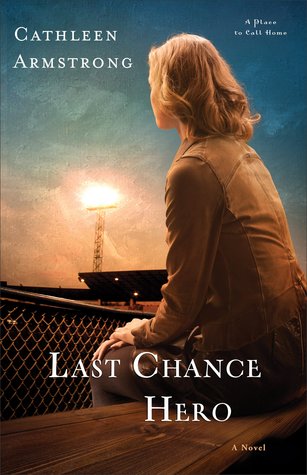 Jessica grew up hearing stories about her grandfather, a doctor for a small town. Her dream was to follow in his footsteps. So when she moves to Last Chance as their only doctor, she thinks her dreams have come true. But coming from the city to be part of a small town is not exactly as she dreamed. The newcomers are welcoming, but don't want to use her services as a doctor until they know her better. And then there is the issue of football. Jessica is perfectly content having nothing to do with football. But that isn't going to fly in a small town that worships it's football players.
This is the 3rd book of this series that I've read. While they can be read as a stand-alone, the characters bleed over from each book, so the reader would probably enjoy the book and understand the characters better if they start at the beginning. I enjoyed this story. It was sweet, simple, and uncomplicated. There wasn't a lot of drama. The book would fit well in the small town genre since it involves a lot of characters besides to main two. Clean romance that young teens or adult readers would enjoy.
I received this book free of charge from Revell Reads in exchange for my honest review.