Picture Perfect Love
A June Wedding Story
Melissa McClone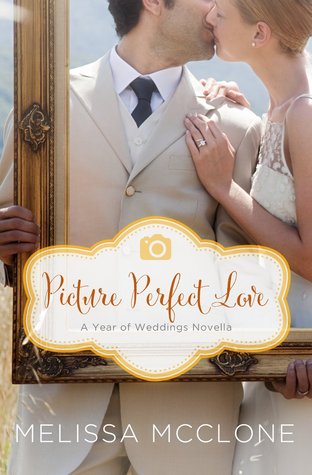 Jenna has a gift for capturing those perfect moments between couples on their wedding day. She's worked hard to get her business where it is today. But hidden in her closet is a wedding dress that represents her own shattered dreams. Ashton walked out on her moments before the wedding and left her with all of the bills. He believed a lie a family member told and didn't listen to her. She doesn't exactly trust him. And now he's back on her door step asking for forgiveness and offering to pay her to photograph his sister's wedding. She needs the money, but isn't sure she can afford to say yes.
The story started out strong. The characters and their story grabbed me and caught my attention. Even though it was a short story, the author did a great job of conveying the feelings and emotions needed for the plot. She wove in a message of faith and forgiveness. I wasn't fond of how the story ended. I felt it wrapped up too quickly. But this is more the fault of it being a novella. Overall, I enjoyed the story and would definitely read more by this author.
I received this book free of charge from BookLook Blogger in exchange for my honest review.